Tattoo & Piercing Care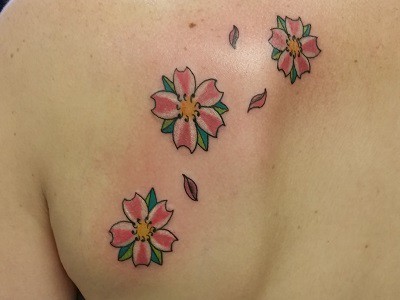 Tattoo's have come a long way since the anchor and eagle that your Grandfather had on his arm. It has evolved into an art form and we treat it as such. During the healing process, as well as afterwards, it is extremely important that you take care of your tattoo to ensure a lifetime of enjoyment. Please take note of the instructions below
Care Instructions:
In 2 to 12 hours remove bandage, wash gently with mild soapy water and pat dry. Do not rub.
Apply only antibiotic ointment 2 to 3 times daily for 5 to 7 days or until scab is gone.
Use Sterile Bandage only if necessary.
Do NOT pick Scab.
For 2 weeks minimize exposure to sun and water; no swimming in fresh, salt, or chlorinated water.
If redness persists or you have a reaction, seek medical attention and notify your artist.
Remember, the better you care for your tattoo during the healing process, the better it will appear afterwards.
If a touch-up is necessary, please wait a minimum of 4 weeks to allow for adequate healing.
Sources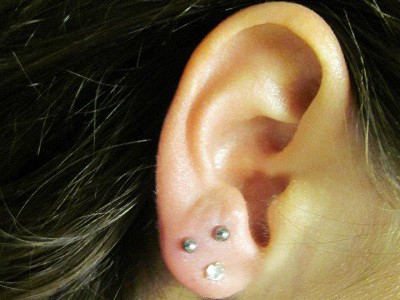 From mild to wild, our professional piercers have done it all. Whether you are looking to get your ears pierced, or something a little more outrageous, rest assured that you will be in good hands in a clean, safe environment with trained professionals capable of assisting you in both selection and the best aftercare. We change out your Jewelry for FREE!!!